Tile & Grout
Tile and Grout Cleaning and Sealing
1st Floor's deep cleaning gets down to the nitty gritty. Sealing keeps it looking great.
Home and business owners in Hilton Head, Bluffton, and Savannah count on us to safely remove years of deeply imbedded soiling from tile and grout lines. We can follow up with sealing for protection from staining and more. Read more about what our tile and grout cleaning, sealing, and color sealing services can do for your floors and surfaces.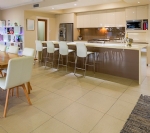 Tile and Grout Cleaning
Are your tile and grout floors looking a little worse for the wear? Do you have missing grout? Dark, stained or discolored tile? Your tile and grout floor can look as good...
READ MORE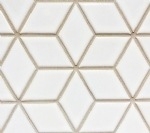 Grout Sealing and Color Sealing
Grout color sealing will completely refresh your grout lines. Your grout can be lightened, darkened, or changed to an entirely new color....
READ MORE