When Professional Carpet Cleaning is a Must
April 13, 2022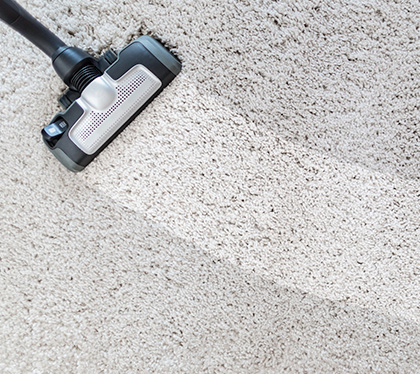 3 Circumstances When Professional Carpet Cleaning
Is a Must
You may already know that carpet is the biggest filter in your home, trapping dirt, dust and allergens, and that periodic professional cleaning is the only way to keep your carpets clean, fresh, and healthy. But did you know that there are certain circumstances that warrant an extra visit from your professional carpet cleaner?
Home Improvement and Renovation
Home improvement projects are notoriously messy. Dust, dirt, and particles from renovation can become trapped deep down in your carpet fibers. You may not see these contaminants after you clean up and vacuum, but once this abrasive material makes its way into your carpet, every step on the carpet will cause carpet fibers to weaken and break. Only professional carpet cleaning will effectively remove embedded abrasives. Having your carpets professionally cleaned after a home improvement project will go a long way in preventing premature wear.
Large Social Gatherings
The morning after a party, whether raucous or tame, you're likely to have crumbs and tracked-in dirt and grime in your carpet. Because of the heavy foot traffic that accompanies large gatherings, not to mention spills, DIY spot cleaning and vacuuming will likely not be good enough to get your carpet back to its former condition. Professional carpet cleaning, including spot and spill treatment, is an efficient and very thorough way to clean up properly. It's entirely possible to entertain on a regular basis without ruining your carpets, if your carpets are professionally cleaned right away afterwards.
Pet Accidents
Your normal vacuuming, spot cleaning, and regularly scheduled professional carpet cleaning services probably go a long way in preventing normal pet evidence, like odors, embedded hairs, and tracked in dirt. But sometimes pets get sick and have accidents, or perhaps you have a new pet who has not yet mastered the potty routine. If your carpet is subject to pet accidents, scheduling an extra visit with your professional carpet cleaning technician is a must. Pet accidents on carpet are not a big deal, but only if they are taken care of right away.
When the contractor packs away the tools, the decorations are taken down, or your pet has had a bad day, it's time to schedule professional carpet cleaning services.
This article is one of a series of articles written and published on behalf of
SurpHaces PRO Partners