Natural Stone
We are relentless on imperfections.
We grind, hone, and polish natural stone to your desired finish, replace broken tiles, regrout and much more for residential and commercial customers in and around Hilton Head, Savannah, and Bluffton. Dull surfaces, chips, and scratches don't stand a chance.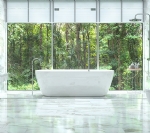 Marble
If you have a marble floor, wall, countertop vanity or shower that has become etched, has lost its shine and beauty or is in need of polishing or repair, we can get...
READ MORE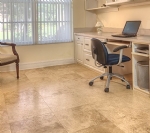 Travertine
Travertine is a unique stone that comes in many different finishes, including filled and unfilled. At 1st Floor Surface Care, we know how to resolve any problems you may be having with...
READ MORE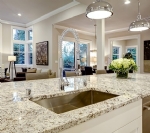 Granite
Whether it needs to be diamond honed, re-polished, or cleaned and sealed, 1st Floor Surface Care's professional technicians can perform these services for you. We also recommend professional cleaning and sealing every...
READ MORE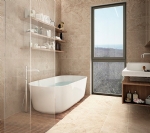 Limestone
Many limestones come in a honed (matte) finish. These stones need to be properly sealed and from time to time will need professional service....
READ MORE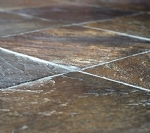 Slate
Slate is a porous stone that needs to be properly sealed. If your slate is looking a little worse for wear, we can give it a deep-cleaning, followed by professional sealing to...
READ MORE