Services Overview
Your floors and surfaces are in expert hands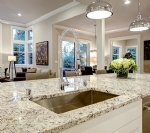 Natural Stone
Our stone restoration experts can clean, polish and repair marble, granite, travertine, limestone, slate or other natural stone countertops, floors or other surfaces to as good as new, including terrazzo floors.
READ MORE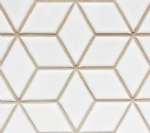 Tile and grout
Tired of dirty grouts lines that won't disappear, no matter how many times you clean? We have special equipment that can clean and disinfect your tile floors and walls, and seal your grout to keep debris out.
READ MORE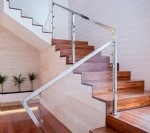 Hardwood floors
When properly maintained, hardwood floors can look their best for years. But over time foot traffic and wear through the finish and permanently damage the wood. Don't wait until it's too late to refinish your floors.
READ MORE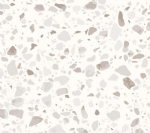 Terrazzo
Does your terrazzo look scratched, yellowed, or dirty? We can strip, clean, repair, hone, polish, and seal your terrazzo, making a dramatic difference in appearance, as well as ease of maintenance.
READ MORE
What you can expect from us
Fair pricing for quality work.
Our work doesn't just reflect your image, it reflects ours. We never cut corners because doing the job once means doing it right the first time. With competitive rates, quality workmanship, and 100% satisfaction, we bring value to residential and commercial customers in the Hilton Head, Savannah, and Bluffton area.
Respect for your time and property.
Our professional technicians and restoration specialists will greet you with the courtesy you deserve, on time, and fully prepared to meet and exceed your expectations. We are extremely careful with your valuable furnishings and are accustomed to working at a time that best fits your needs.
We deliver what we promise.
We're not satisfied until you are, and we'll put it in writing. With an outstanding reputation to uphold, our goal is to achieve the absolute best possible results. Ask any of our residential or commercial clients about our 100% satisfaction guarantee, and you'll understand why we are so successful at what we do.
Most popular services
Contact us today or call (843) 338-6220 for a FREE estimate on any of our stone, tile, hardwood, or services throughout the Charleston, Hilton Head, Savannah and Bluffton area.